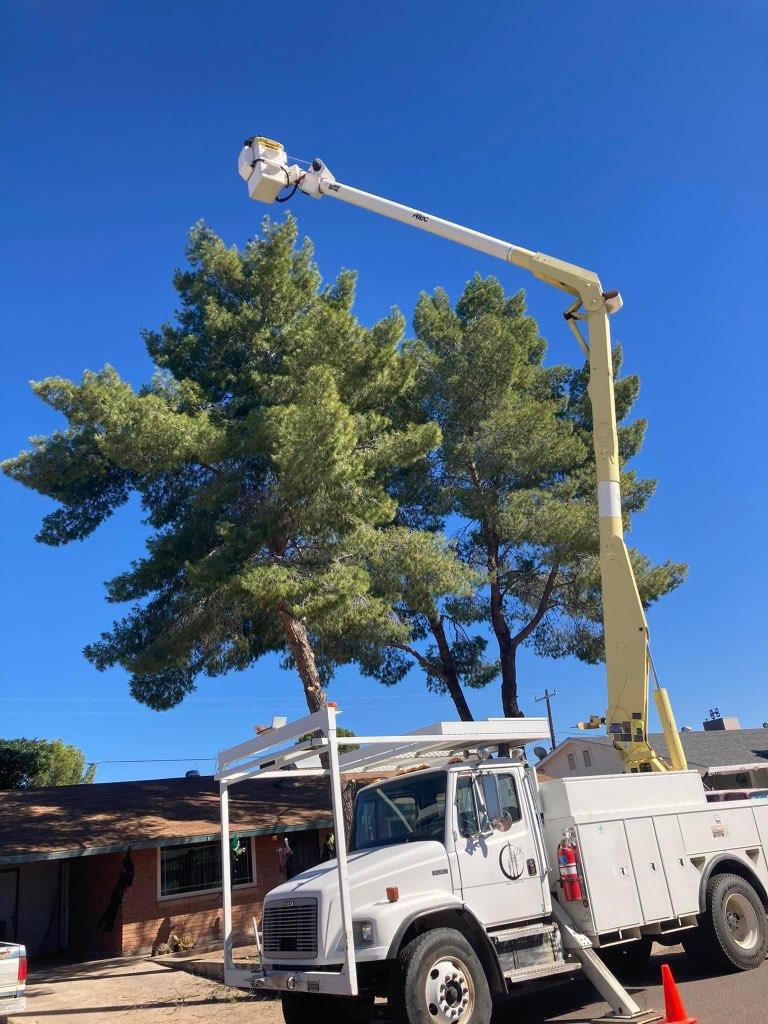 If you have a tree that is threatening to your property, we can help!  Just reach out to us for options.
You can have a quote in no time.  
Currently scheduling for January and February

Landscaping & Decorative Rock
We can customize a landscaping project for you, no matter the size.  Although we have  here are some of our rock samples.
Shown here are
#1 – 38/ Apache Brown
#2 – 5/8 Superior Gold
#3 – 5/8 Apache Brown
Call for current pricing & selection